Friday and Saturday
10:00 – 18:00
Prague Comics Art Festival
No Ordinary Heroes and Centrala put their heads together and the idea for a festival full of comics, zines and illustration was born! FRAME Prague Comics Art Festival will go together with plenty of other great activities like workshops for grownups and kids, talks with local and international authors, new comic-book releases and many others. Inherent part of the festival will be exhibition of Laydeez do Comics "Princezny: stastne az naveky?" Our goal is to connect local and international community of authors with local audience, with main focus on rich production of European comics.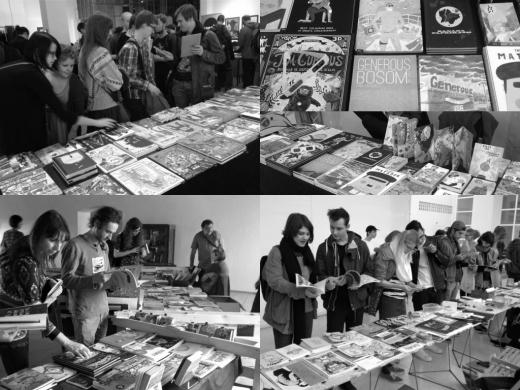 The festival will take place in Karolinum, the historic seat of Charles University. This national cultural sight has been a part of the university since the 14th century, visitors and exhibitors can look forward to the unforgettable atmosphere of the place. The Cross passage will be taken by Czech and foreign authors and publishers. Workshops and presentations will take place at "fiskus", the University treasury room. The off-program will be located in the Reception Hall, along with chillout zone with refreshments.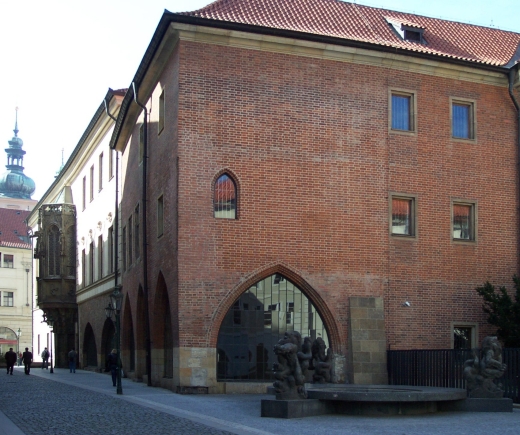 10:00 – 11:40
Discovering the Treasure of Pushcha – comic book workshop with Tomasz Samojlik
During the workshop, we will learn the basics of comic book creation process, exercise in drawing forest animals in the simplest way possible and discuss what the treasure of primeval forest – pushcha – means to all of us
Age: 6–12  Capacity: 15 kids  Price: 100 CZK Language: EN
12:30 - 14:15
Comic loop on theme… From dawn to dusk – Bylo Nebylo
Age: 6–12 Capacity: max. 15 kids Price: 100 CZK Language: CZ
15:00 - 16:00
Scrollino Master Class
 After the talk you can join their Scrollino master class to create several meters long comics or almost infinite illustration on this exciting media.
 Capacity: 10 Price: 450 CZK – 1 Scrollino & art supplies included Language: EN (CZ, FR) Registration: till 1. 11.
13:00
Asta Sme – Introducing edition Precarious Homes (CZ)
Asta Sme brings together people from various social sience fields and the arts, who share a common desire to express their opinions on social topics in a creative way – by narrating the individual life stories of the actors themselves.
14:30 - 15:00
The Invention of Scrollino (FR)
Ludmila & Sylvain Favardin, artists, authors and edition lidu´s founders will talk about the creation of Scrollino – the revolutionary paper media to scroll.
15:30
Ukmukfukk Zine Festival (HUN)
Introduction and panel discussion with the organizers of the most exciting zine festival in Europe. "Our aim is to promote zine culture in Hungary, as well as to bring together Hungarian and international zine makers."
16:00
Centrala (UK/PL)
Introducing new books, new collaborations and plans for the future. Launch of the new books:
Prázdnota, Marianna Sztyma
Vcelar Ignat a poklad pralesa, Tomasz Samojlik
Hladovy Jenicek a nenasytna Marenka
17:00
Competition – WAKE UP
Competition for the short comic up to 10 pages on the theme "Wake Up". Announcement of the Wake Up competition results and launch of an antology from selected works.
Competition – WAKE UP
Competition for the short comic up to 10 pages on the theme "Wake Up". Announcement of the Wake Up competition results and launch of an antology from selected works.
10:00 - 11:40
Obrazy sveta – Tereza Ricanova (CZ)
Collage workshop for children with prints of the book Obrazy sveta. Make your own world out of the picture maps by Tereza Ricanova! Cutting, bonding, debating with the author over your creations. You will have an unique opportunity to chop a someone else's book.
Age: 4–10 Capacity: 12–15 kids Price: 100 CZK Language: CZ
12:00 - 15:30
Make It Look Beautiful – Kamil Macejko / gabinet.co.uk / Centrala (PL)
Before a comic is published in all its glory – printed, beautiful and smelling like new – it has to go through a few steps. At each of these steps, something can go wrong. I'll show you and tell what you have to do so that one it's printed, your comic will delight the eye, the colours will be how you planned, the blacks will be rich and the details sharp. 
Age: 15–100 Capacity: max. 15 Price: 150 CZK Language: EN
11:30
TRYSTERO – Comics out of bubble (CZ)
Small Publisher, big ambitions. Trystero brings to czechs and slovaks audience top quality art comics from Anglo-American and French production. From comics novels to strips antalogies, they focus primarily on works testing boundaries of existing narrative norms, with uttermost care in cooperation with highly regarded translator and graphics.
12:30
Laydeez do Comics Prague (CZ)
Tereza and Stepanka are Muriel prize winners for Contribution to Czech comics. At Frame they will introduce Laydeez do Comics Prague and their work.
13:30
Start Award – How to ilustrate for a magazine (NL)
Lecture for illustrators and illustrators wannabes given by Jet Manrho (editor-in-chief at BoekieBoekie magazine) and further information about award competition.
15:00
Tomasz Samojlik – The history repeats itself (PL) 
"The history repeats itself: past, present and future of Białowieża Primeval Forest".
16:30
Martha Kuhlman – The Avant-garde in comics (USA) 
Can we use the term "avant-garde" for comics? Does the "avant-garde" imply a kind of rebellion, and, if so, is the nature of this revolt aesthetic, political, or both? We will discuss these questions based on examples from American alternative comics and selected international examples. 
https://bryant.academia.edu/MarthaKuhlman
CZ +420 775 054 328
UK +440 756 309 0250