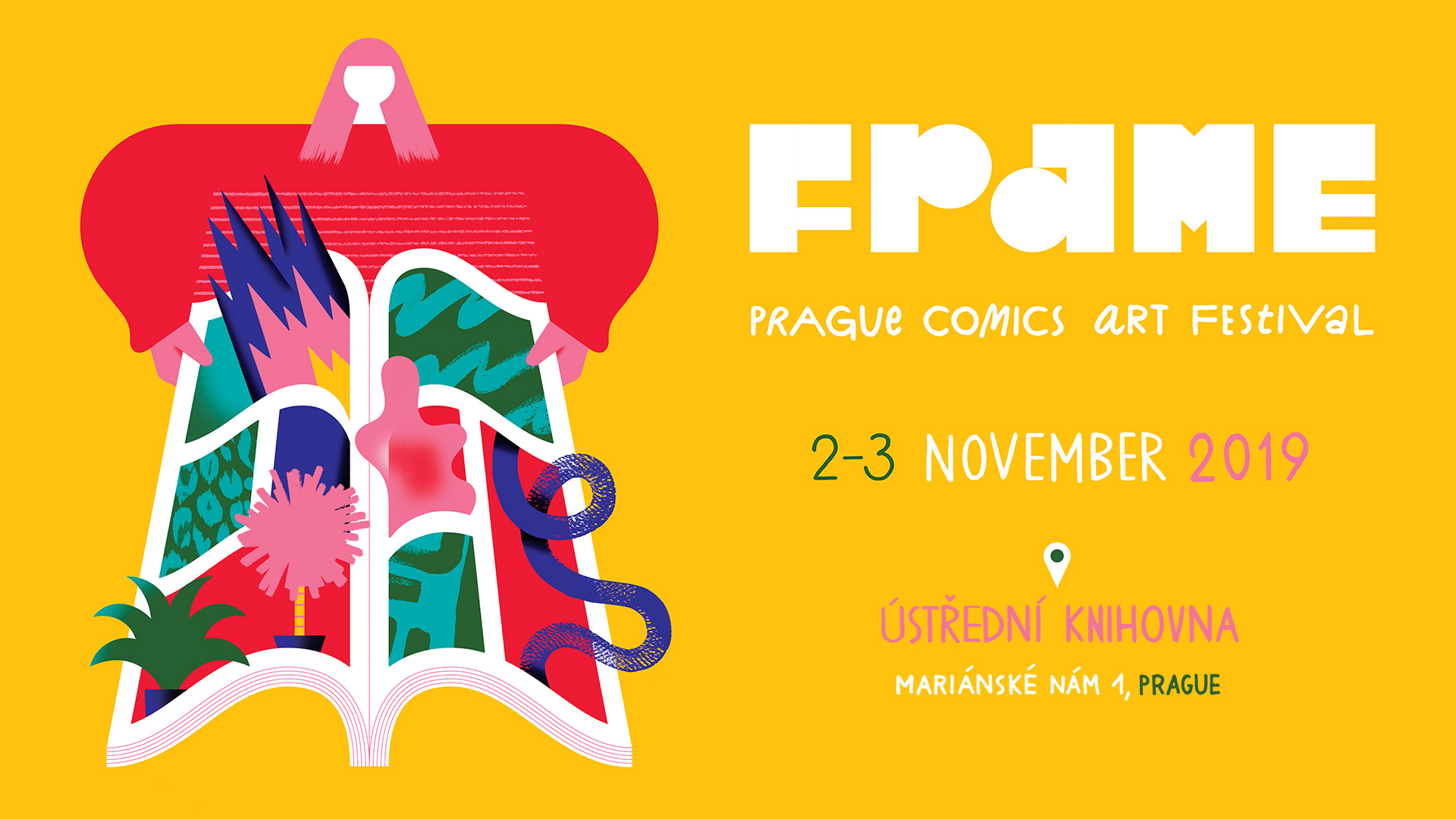 Prague Comics Art Festival
No Ordinary Heroes and Centrala put their heads together and the idea for two-day festival full of comics, zines and illustrations was born! For the second time all comics lovers will meet right in the centre of Prague. Our goal is to connect local and international community of authors with local audience, with main focus on rich production of European comics. Admission free.
Annual competition for the short comics up to 10 pages
FRAME's popular competition for the short comics is here once again. This year topic is The Art of Hate. You can submit your piece of art here.
Open-Call for Exhibitors
Are you an author, publisher or have you f.e. comicshop? Come on and join us on the FRAME FESTIVAL by applying here. The number of places are unfortunately limited, therefore Centrála and No Ordinary Heroes reserve the right to curate the final selection. 
Mariánské nám. 98/1, 110 00 Josefov
This year's FRAME festival will be held in the Municipal Library in Mariánské náměstí. After two wonderfull years in the Carolinum, we will discover the mysterious nooks, hidden galleries, bookshelves in the most competent place of all – in the library.
The right wing of the library will be taken by Czech and foreign authors and publishers. The off-program and lectures will be held in the Reading room directly above the market. Visitors find chill-out zone in the Main hall next to periodicals, the left wing of the library will belong to the children. In the children's section, little readers can look forward to comic's workshops, presentation of new books and art competitions. 
CZ +420 775 054 328
UK +440 756 309 0250