Prague Comics Art Festival 
OCTOBER 31st – NOVEMBER 1st 2020
WHEN
Saturday: 10:00 am – 8:00 pm
Sunday: 10:00 am – 7:00 pm
WHeRE
Divadlo X10 – DUP 39
Charvátova 10/39, Prague – Czech Republic
FRAME vs COVID19
Covid is still here, and it looks like he's not going anywhere, but neither does the FRAME festival. From the Sunday November 1st onwards you will find a selection from the festival programme on our website and social networks.  Contrary to the original plan, not only on weekend, but we will prepare new content for you until the end of the year.
As ussualy you can look forward to lectures, presentations, workshops, illustrators, publishers and exhibitions. New to our programme are entries from the FRAME Studio, the December exterior exhibition and FRAMEstagram competition.
On the waves of the internet – from Sunday all year round.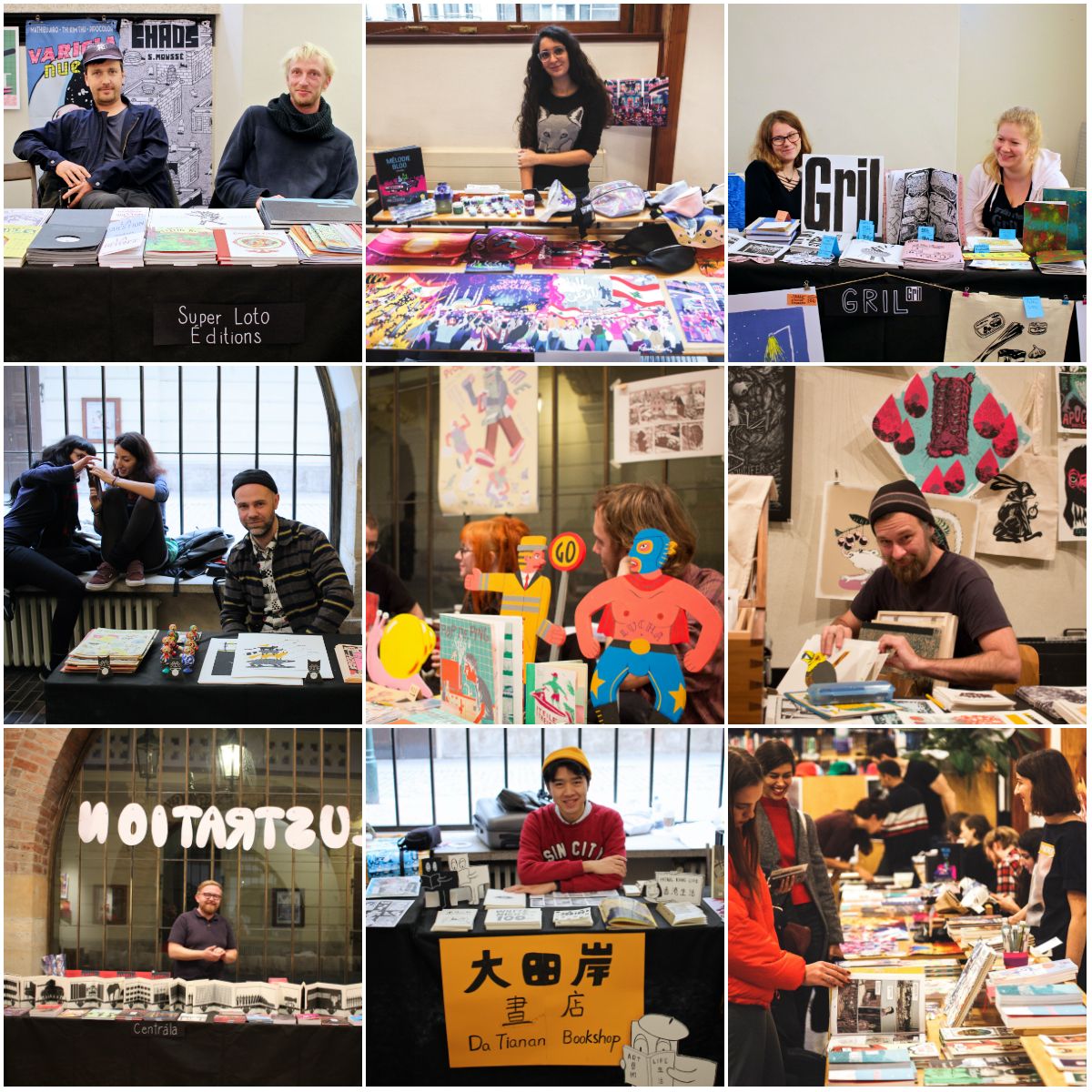 FESTIVAL GUESTS AND EXHIBITORS
Even this year you can look forward to a number of interesting guests and exhibitors from around the world. The publishers, authors and illustrators who were due to come to this year's fourth edition of the Frame Festival can be seen on our special page dedicated to them. You'll see some of them also in the section FRAME presents in short videos. Lectures and presentations of our guests can be found in the FRAME Studio and in the section dedicated to the event 2020 – The Year of  Comics in France.
About the Festival
FRAME Prague Comics Art Festival is usually a two-day event full of comics, zines, and illustrations! For the fourth time all the comics lovers will meet newly from the comfort and safety of their home.
Our goal is to connect local and international community of authors and publishers with the local audience, with the main focus on the rich production of contemporary comics.
FRAME festival brings the comic-book market, exhibitions, workshops with professionals, lectures, live drawing, and many more this year to your living room.